---
PP and I saw this new shop at Mid Valley at one fine day. We're there doing our usual weekend grocery shopping and movie session. Feeling hungry, we've decided to give this shop a try.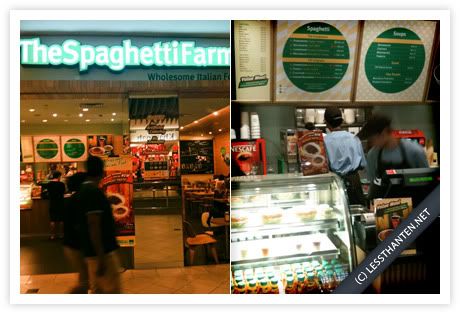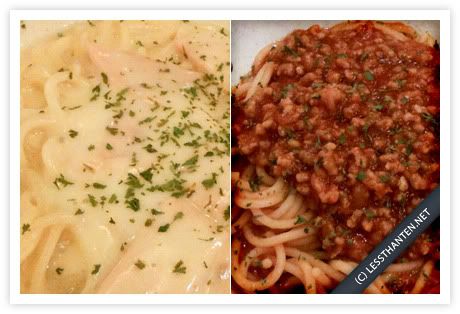 We've ordered a plate of spaghetti bolognese and carbonara. This is the worst spaghetti that we've ever had!! Gosh, every plate served was bland and lack of ingredients. Its purely spaghetti noodles and sauce with some ham or minced meat. We even had to top it up with lots of cheese powder and tabasco sauce.
I think this shop is a no no! With that amount of price that you're paying, you might as well as cook it yourself. You know where's the best spaghetti that I've ever had? Its the one that PP made, and nobody tried that except for me. Yum, thanks gong.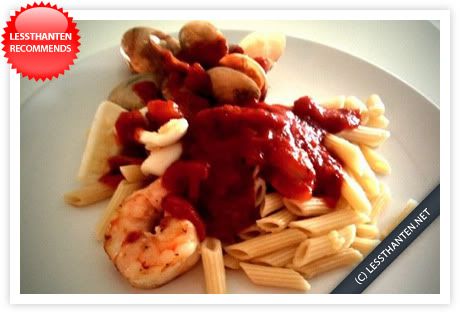 the spaghetti farm @ mid valley
location: mid valley megamall, kl
food: spaghetti bolognese – RM 8.80, spaghetti carbonara – RM9.80
---
4 Responses to "the spaghetti farm @ mid valley"
Leave a Reply