---
In my opinion, printing at home is really a pain. Why I said that? I have bought a printer – Canon S520 5 years ago, the time I just bought my first pro-sumer camera. After shooting, I can't wait to print out my works. However, the quality is so disappointed, maybe I don't know which setting to use, but trust me, is really troublesome. You need to know the software, which color profile to use for your photo, and then need to care about printer profile management. At the end, I have wasted 10 print out just to get the right color on the print out. After few prints, the print put at corner, until last month, we want to use again. We found out that the color of the print out totally out. First of all, we thought is the ink expired, so we bought new inks. However, the result stills the same with new inks. After a few checks, looks like is printer head problem.
Since we were setting up the photo frame in our new house, we can't wait to see the print out of our Taiwan and Sekinchan trips photos. So we bought another budget printer – Canon IP3500. Again, we went through the same process again, test which color and printer profile to use in order to get the accurate color for our print out. Finally, after few days try and error, we got total of 20 print out, but we have wasted a lot of papers, inks and VALUE TIME!!!!
We would like to add more photo frame in our house, but we don't want to go through the hassle again. This round we would like to try something easier – Online Photo Printing with www.eoe.com.my.
They are charging 4R print at only RM0.30 (current promotion) and free delivery for orders above RM35.00. Registration is easy, just put in some common info, like user name, password, real name, address and contact number, you are ready to go. Once your account got verified, you can start to upload your photo up to 2GB. You can choose to use standard file uploader if you have only few photos or you can use the easy uploader if you have a lot of photos to upload. Besides that, you can create your own gallery online, if you have any friend using the same website to store photo, you can share the photo with each other. Worth to mention, they didn't charge any handling or additional fee, unlike those traditional photo shops.
Someone might ask what if during your photo upload process and somehow you are faced with some problems such as network issues or internet line disconnected, do I need to restart the upload process again? Not to worry, just re-login to your account and you will be prompted a message which allows you to continue with your order from there.
Another benefit to order your photo printing online is you can save the traveling time and petrol.
If you want to get photo print out with hassle free, try the Online Photo Printing with www.eoe.com.my today! I have just ordered 50 4R prints and now I am waiting for the prints deliver to me then I will do another review for the end result. Stay Tuned!!!
See below step by step guide how to upload and order print from EOE:
1. After logged in, you will see this main page, click Create Album to create your new album.

2. Enter your album details as following: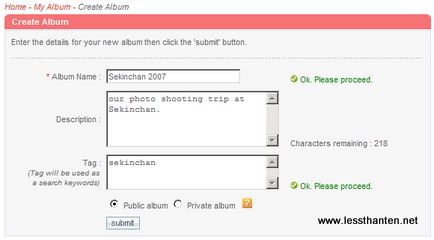 3. Now your album is created and you can choose to create sub-album or start to upload your photos.

4. In the upload option, you can choose to upload your photo one by one or using easy upload feature.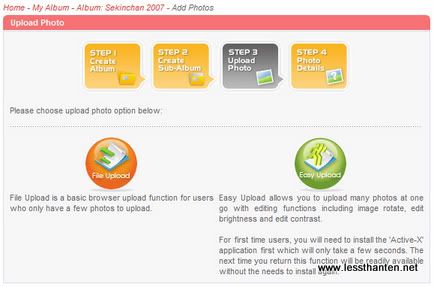 5. After you have chosen easy upload, you can just select your photos in bulk and click the upload to continue.

6. Now your photos are uploading to your album. Wait until this process completed.

7. Once the photos are uploaded, you can choose to enter the title and description for each of your photos or click submit to continue.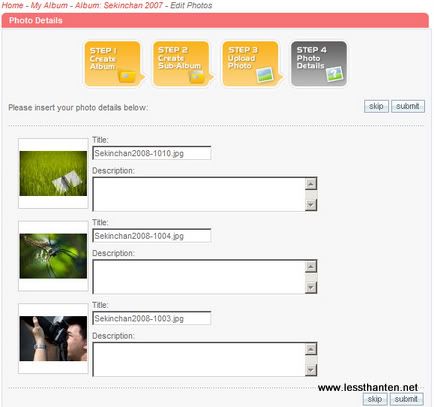 8. Click print to order your prints.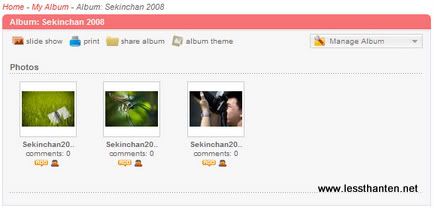 9. Check the photo that you want to print or click select all button to select all photos. Then click submit.

10. Select your print size. If you want the same size and same number of print, just enter the number to the size and click apply to all button. Than click purchase.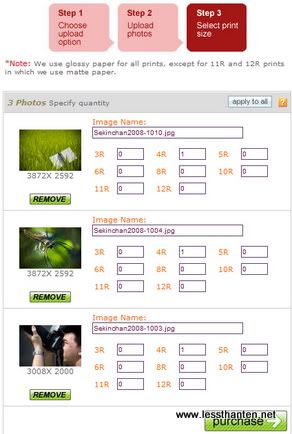 11. Review your order before add to cart and check out.



12. Then you just need to follow the remaining steps to confirm your details, delivery information, payment method and submit your order.
13. Once your order received, you will also got an email confirmation.
———————————————————————
Update:
After 3 working days, we have received our prints through Sky Net courier service.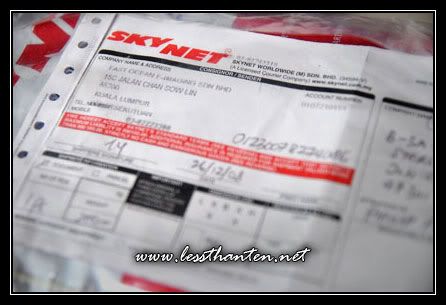 We are so excited and can't wait to open up the envelop to see the print result of our Taiwan trip photos that we have submitted in part 1. All the photos put nicely inside the photo album.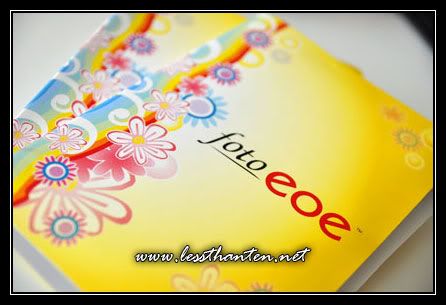 After we flip to 1st page, we impressed with the prints and the color of the prints so accurate. We have compared few prints with our own prints, EOE is using glossy photo paper therefore the prints are definitely better than my matte paper. (Glossy paper more expensive :p) With the price that you are paying to order your prints from EOE is definitely worth the money.
See the actual result below: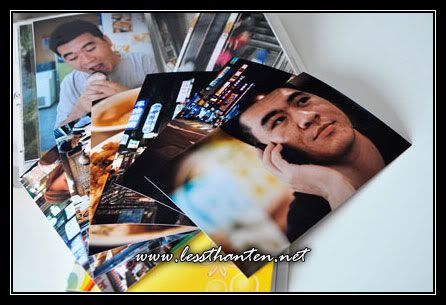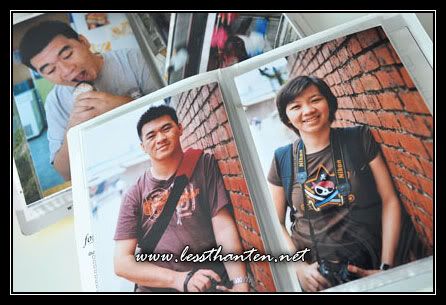 We are uploading our second album to EOE online gallery and order more prints now. Have you order your prints already? If not yet, don't wait anymore and start upload and order now!
---
2 Responses to "online photo printing is easy and cheap (prints received)"
ingsiang
January 13th, 2009 - 8:40 pm

hey, nice review. =) I'm from Brunei (but I have a Malaysia address), they ship free to ALL place in Malaysia right? including Sabah/Sarawak? (I mean, for order over RM35)

Can you tell me what is the brand of the paper they using? There should be a watermark on the back of the prints. The price is unbeatable and I'm going to order some soon, and have it send over to my M'sia address. =D I just wanna know if it's as good as the usual RM0.60 prints we get from the photo shop over the street, =D

Philipcs
January 13th, 2009 - 9:16 pm

yes, they send to all address in malaysia. the paper they are using is Kodak, not bad in term of quality. Thanks for dropping by
Leave a Reply